Hospitality Homes is happy to participate in the Falmouth Road Race for the third year in a row! 
No posts were found for provided query parameters.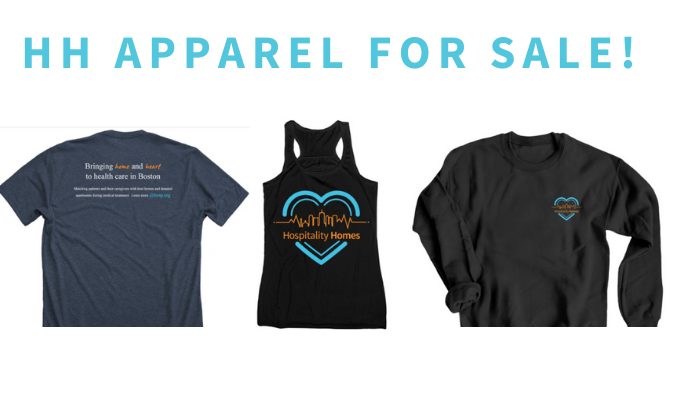 HH Apparel is now for sale! 
Join us every first Friday of the month for a virtual lunch and chat with Hospitality Homes!
What better way to celebrate back to school than with cookies! Sweet Li's Speciality "Back to School" Cookie Boxes include a dozen of their favorite chocolate chip cookies, along with the sweetest apple sugar cookie! Sweet Li's will be donating 25% of their cookie sales to Hospitality Homes.
Create your own Hospitality Homes fundraiser! Sports teams, school clubs, small businesses or individuals can raise funds for HH. This is a great way to raise money and awareness for HH. To learn more reach out to Alana at [email protected]
Our 20th Annual Charity Golf Classic on July, 21 2022 was a success! This is Hospitality Homes largest fundraiser each year and this year we were able to raise $135,000 to help us continue to bring home & heart to health care in Boston.
Connect with Us
Sign up for news and updates from Hospitality Homes!