Our 21st Annual Charity Golf Classic is July 20, 2023 at Pinehills Golf Club! 
Hospitality Homes is happy to participate in the Falmouth Road Race for the fourth year in a row! We are searching for 15 runners who have a passion for running & commitment to supporting the Hospitality Homes mission. The race date is set for August 20, 2023.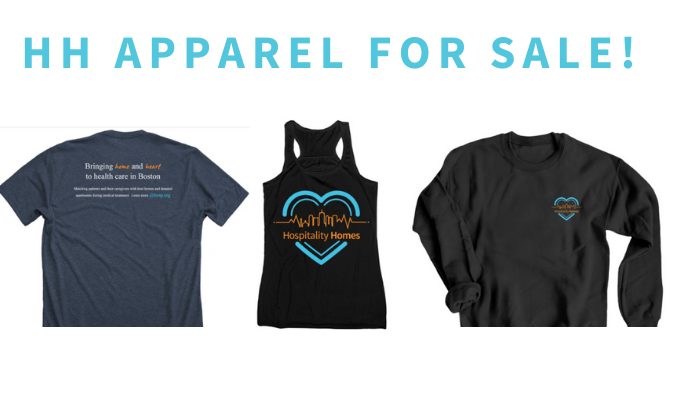 HH Apparel is now for sale! 
Join us every first Friday of the month for a virtual lunch and chat with Hospitality Homes!
For the month of December & January 10% of every home basket will go to Hospitality Homes! Home baskets can be customized and there are options on the website. Click HERE to order one today! 
Create your own Hospitality Homes fundraiser! Sports teams, school clubs, small businesses or individuals can raise funds for HH. This is a great way to raise money and awareness for HH. To learn more reach out to Alana at [email protected]
Help us celebrate Hospitality Homes being recognized as the nonprofit of the month at BaraMor in Newton Centre (45 Union Street) on October 25 from 6-9pm. We would love to see our longtime friends & meet anyone else who would like to join us for some fun. Register here.
Connect with Us
Sign up for news and updates from Hospitality Homes!