Join us to commemorate 40 years of compassion with an evening of gratitude and celebration. Over the past four decades, Hospitality Homes has been dedicated to providing a supportive environment for individuals undergoing medical treatment away from home. We are proud to have made a difference in countless lives, and we couldn't have done it without your support. Join us at the Inn at Longwood Medical November 9th, 2023 from 6-9pm. Sponsorship & individual tickets available. Click here to RSVP!
Hospitality Homes is happy to participate in the Falmouth Road Race for the fourth year in a row! We have a fabulous team of 15 runners fundraising and supporting the Hospitality Homes mission. Race date is set for August 20, 2023.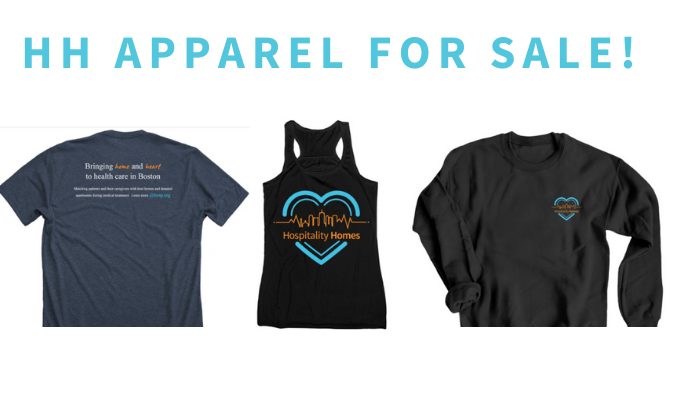 HH Apparel is now for sale! 
Join us every first Friday of the month for a virtual lunch and chat with Hospitality Homes!
Check out these awesome Hospitality Homes Pickleball Paddles. A portion of all sales goes to supporting our mission. Click here to purchase.
We are so excited to partner with The Blank Canvas Company in July! The Blank Canvas Company is a creative brand that empowers women through bold & bright designs inspired by positivity! 15% of all online sales in July will be donated to Hospitality Homes and supporting our mission. Shop this incredibly talented small business for our cause. Shop now!
Check out these summer candles by Essex County Candle Co. The BEST part?! $5 from every Summer House candle purchased will be donated to Hospitality Homes during June & July. Shop these amazing beach & lake candles and support families in the process. Shop small & for a cause! All candles are poured by hand in small batches. Be assured they are beautiful, eco-friendly and of the highest quality. Click here to shop this small business & support HH. 
Support our largest fundraising event by purchasing raffle tickets today! Help us continue to bring home and heart to health care in Boston. Packages include a Luxurious Nantucket Getaway, Golfer's Dream in Cape Cod, Perfect Provincetown Getaway, Patriot's & Total Wine Experience, Boston Stay & Soothing Spa Days & Fabulous Fenway Package. Click here to enter!
Thank you to everyone who supported our 21st Annual Charity Golf Classic. Together we raised over $150,000 for Hospitality Homes.
Cozies (+ more) For A Cause at Salem Style ! Right now until May 31st, 15% of the profits from every single sale will be donated to Hospitality Homes. Shop this amazing small business & give back! What's better than shopping for a cause!? Thank you Salem Style for supporting Hospitality Homes.
Help us celebrate Hospitality Homes being recognized as the nonprofit of the month at BaraMor in Newton Centre (45 Union Street) on October 25 from 6-9pm. We would love to see our longtime friends & meet anyone else who would like to join us for some fun. Register here.
What better way to celebrate back to school than with cookies! Sweet Li's Speciality "Back to School" Cookie Boxes include a dozen of their favorite chocolate chip cookies, along with the sweetest apple sugar cookie! Sweet Li's will be donating 25% of their cookie sales to Hospitality Homes.
Our 20th Annual Charity Golf Raffle was a success!   
Our 20th Annual Charity Golf Classic on July, 21 2022 was a success! This is Hospitality Homes largest fundraiser each year and this year we were able to raise $135,000 to help us continue to bring home & heart to health care in Boston.
We were so excited to have had a very special person run the Boston Marathon for Hospitality Homes on April 18, 2022. Lindsy is an accomplished runner and has a special connection to Hospitality Homes, as her nephew Oliver, was a Hospitality Homes patient.
Drink and donate at Loco Taqueria & Oyster Bar!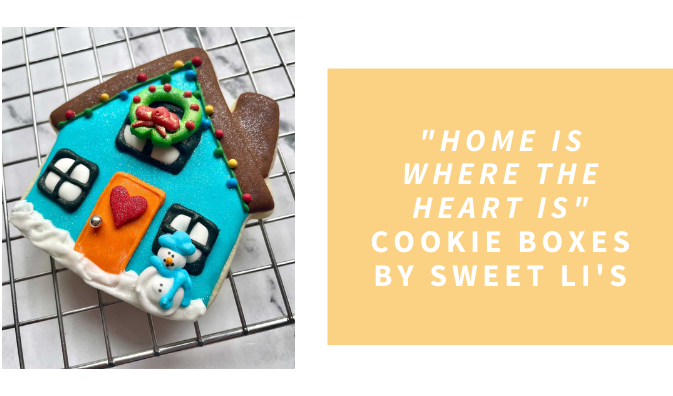 We are so excited to have been selected as the nonprofit for the month of November at the Boutique at Christine's Day Spa! This is our 2nd year in a row partnering with the Boutique at Christine's Day Spa! 20% of all sales for the month of November will be donated to Hospitality Homes. Begin your holiday shopping early! Click to shop online or visit her store today at 1280 Centre Street, Newton MA. 
Our 19th Annual Charity Golf Raffle was a huge success! 
Our first ever magical fundraiser was a success! Thank you to everyone who came to support HH. We hope you had a magical evening. Together we raised $4,000 for Hospitality Homes!
We have a great team of 11 runners running and fundraising for Hospitality Homes!
Join us on Thursday March 11, 2021 7pm-8pm Paper Mosaic Workshop, Donation optional
Our 19th Annual Charity Golf Classic was an amazing and successful day. We are so thankful for all our sponsors who helped make this day so great. Together we raised $130,000 so Hospitality Homes may continue to provide safe, comfortable, and affordable housing for many of the thousands of families who travel to Boston each year for medical care.
Purchase wine while donating to Hospitality Homes! The Wine Box, courtesy of our friends at Brookline's WinePress, includes 4 bottles for $79.99. For every box purchased, a donation will be made to Hospitality Homes. And any additional purchases at that same time will include an additional donation!!!
Connect with Us
Sign up for news and updates from Hospitality Homes!