Development and Communications Manager
JODI RISEBERG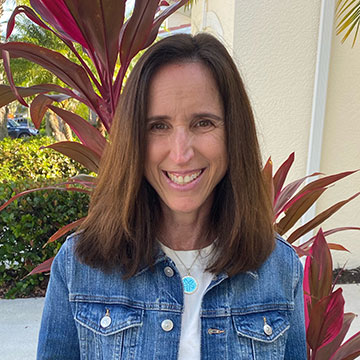 JODI RISEBERG
DEVELOPMENT AND COMMUNICATIONS MANAGER
25 years in advertising
When her daughter was diagnosed with Type 1 diabetes at age 16, she realized how incredibly lucky she was to live in Boston where the best medical treatment is available
Has run 4 Boston Marathons
Jodi brings over 25 years of advertising experience to Hospitality Homes particularly in marketing, media and public relations. She was responsible for placing television, radio, print, and online ads for a variety of clients including New England Ford, Museum of Fine Arts, New England Aquarium, Massachusetts General Hospital, and BJ's Wholesale Club to name a few. She prides herself on being a tough negotiator and loves researching and learning new things.
When her daughter was diagnosed with Type 1 Diabetes at the age of 16, she realized how incredibly lucky she was to live in Boston, where the best medical treatment is available. She became involved with JDRF (juvenile diabetes research foundation) and then quickly knew she wanted to make a shift professionally to join the Hospitality Homes team, where she can truly make an impact.
Jodi received her BA in Communications from UMASS Amherst and was a member of the Women's Lacrosse team. She has run four Boston Marathons, is obsessed with creating the perfect chocolate chip cookie recipe, and loves to spend time with her husband, three teenage children and pup Ozzy. Contact Jodi by email
Connect with Us
Sign up for news and updates from Hospitality Homes!