About Us
Hospitality Homes supports patient-centered care in Boston, beyond the hospital.
We match out-of-town patients with volunteer host homes and donated apartments, finding patients and their caregivers a place to stay during their medical treatment.
Hospitality Homes serves patients regardless of age, diagnosis, ethnicity, religion, income level, gender identity, sexual orientation, ability or hospital. We host people from all over the country and the world, enabling them to receive the care they need – from the medical providers we are so fortunate to have here.
With a deeply rooted history in Boston for more than 40 years, we work tirelessly to improve access to medical treatment by providing a safe harbor in a time of crisis. We are proud to serve as the trusted, go-to connector, providing medical housing for patients treated by doctors, hospitals and health centers throughout the Boston area.
Our History
Founded in 1983, Hospitality Homes was the first program of its kind in the nation. But our story actually begins about 10 years earlier…
In 1973, Doris Jones traveled to Boston to get experimental cancer care for her 18-month-old baby.
When Doris was unable to afford a hotel room for weeks on end, the hospital provided a cot in an empty office building next door.
During her stay, Doris met Boston resident Sue Gracey. Sue was touched by Doris's plight and, years later when she had space, she began opening her home to patient families. In the meantime, Joan Biggers, a local hospital leader, was also thinking about how to help people like Doris.
In 1983, Joan secured funding to begin The Hospitality Program. Along with Sue and Colin Gracey and the Rev. Jeanne Sproat, she developed a network of volunteers to house visiting family members while their loved ones were in a local hospital. In 2002, the Hospitality Program was renamed Hospitality Homes.
Durfee family, guests since 2017
DEBORAH J. PEPPER
EXECUTIVE DIRECTOR
Joined the organization after four years as a Hospitality Homes Host and still serves as a host today
Lover of the arts
20 years in strategic management, relationship building, leadership
Read More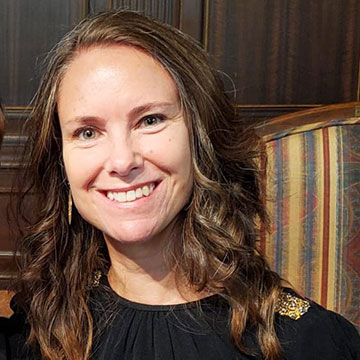 DENISE V. DUCLOS
VICE PRESIDENT, DIRECTOR OF PROGRAM AND OPERATIONS
Native of Chile
Knows firsthand, as a parent, how important it is for patients and their families to stay together during prolonged hospitalizations
Mass. Conference for Women 2020 Target Storytellers Contest Winner
Read More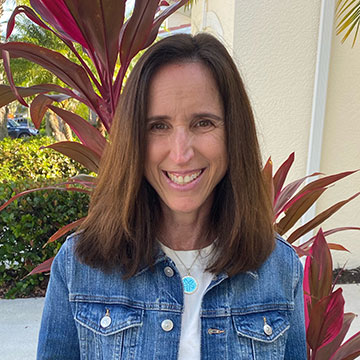 JODI B. RISEBERG
DEVELOPMENT AND COMMUNICATIONS MANAGER
25 years in advertising
When her daughter was diagnosed with Type 1 diabetes, she realized how incredibly lucky she was to live in Boston where the best medical treatment is available
Has run 4 Boston Marathons
Read More
ALANA B. GRECO
MARKETING AND OUTREACH ASSISTANT
Recent Emmanuel College graduate
Began as an intern at Hospitality Homes and soon realized her passion for the organization
Loves to travel
Read More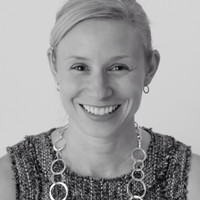 Monica Fisher – Chair
Managing Principal
SEI – Boston, LLC
A Systems Evolution, Inc. Company
Volunteer Host
Richard Allred – Vice Chair
CFP, CFA, AIF
Partner
Core Wealth Advisory
Marc Volpe – Treasurer
Chief Compliance Officer
PanAgora Asset Management
Leslie Greenfield – Secretary
Retired – Human Resources Professional
Volunteer Host
Kathryn Crist emeritus
Senior Project Lead, Human Resources
Boston Children's Hospital
Sara Nochur – Immediate Past Chair
Chief Diversity, Equity and Inclusion Officer
Alnylam Pharmaceuticals
Volunteer Host
Anu Advani
Retired – Elementary School Math Specialist
Brookline Public Schools
Volunteer Host
Ragu Adinarayanan
Client Services and Account Management Director
Slalom Consulting
Christina M. Bergeron
Partner
Corporate Department, Health Care
ROPES & GRAY LLP
Chelsey Huffman
Gastroenterology Nurse
Boston Children's Hospital
Hospitality Homes Guest
Kevin Orr
Head of Strategic Partnerships
KraneShares
Nevan Clancy Hanumara PhD
Research Scientist
Massachusetts Institute of Technology (MIT)
Peter Barkan
CEO
The Barkan Companies
Robert Ettinger CPA
Corporate Controller
Putnam Investments
Kaarkuzhali Babu Krishnamurthy MD, MBE
System Director of Epilepsy and Ethics Associate, Steward Medical Group
Chair, Ethics Committee, St. Elizabeth's Medical Center
Assistant Professor of Neurology, Harvard Medical School
Monica Lussier MBA, PMP
Senior Director, Business Operations
ICE Fixed Income & Data Services
Sinead Oliver
Global Strategic Sourcing Manager
Collins Aerospace (A Raytheon Company)
Judy E. Paradis
Realtor
Compass-Chobee Hoy Group
Uma Kaundinya
Advisor, Corporate Strategy and Entrepreneur
Biotech Industry
John (Sean) M. Kenny
Vice President, Global Delivery Operations- Strategy
State Street Bank
2022 Annual Report
Click here to view our 2022 Annual Report.
Impact Report 2022
Click here to view.
Connect with Us
Sign up for news and updates from Hospitality Homes!
---
By submitting this form, you are consenting to receive marketing emails from: . You can revoke your consent to receive emails at any time by using the SafeUnsubscribe® link, found at the bottom of every email.
Emails are serviced by Constant Contact